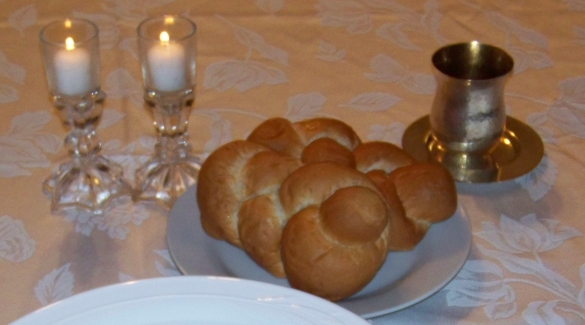 As Jews, we are commanded to observe and remember Shabbat. This day of rest, celebration, pleasure, and study is a day that commemorates the act of creation. In six days, God created the world, and on the seventh day, God rested. This day is not only a day for us to have a break from the regular things that we do during the week, but it is a way for us to uphold the covenant that we have with God.
At B'nai Torah, we are committed to celebrating Shabbat as a community twice each month. During the second weekend of the month, services are led by the rabbi. We meet on Friday evening to welcome Shabbat. At this service, in addition to traditional Shabbat liturgy, there might be a reading from the Torah, a sermon, a discussion on current events, and/or elements to relate the service with any holidays that occur during that month. This service is highly participatory and liturgy is read both in English and in Hebrew. Some prayers are read while others are sung. Following the Friday night Shabbat service, there is an Oneg (celebration with food) sponsored by members of the Congregation B'nai Torah community. On the Saturday of this same weekend, there are opportunities to join with others to study Jewish texts and Hebrew.
Fourth Friday services will be led either by the Rabbi or by a lay member of the congregation. This service involves lively discussion of Torah and current topics. This service is participatory and the majority of the liturgy is lead in English about Torah and current topics.
Celebrating Shabbat with Congregation B'nai Torah is a wonderful way to observe a day of rest.